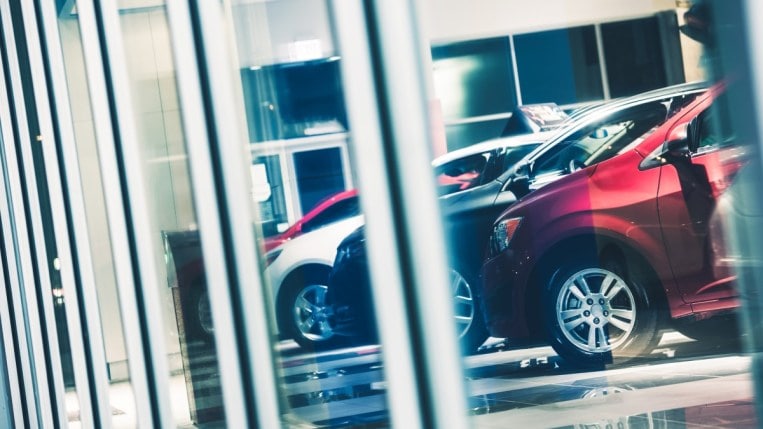 Car prices spent much of 2021 and 2022 growing faster than nearly any other expense Americans face. The pushback is now firmly under way.
New York City's government has fined a group of car dealerships about $800,000 for deceptive pricing practices. The dealerships agreed to a new set of restrictions on how they price and advertise cars.
Bait-and-Switch Prices, False Dealer Fees
In a lawsuit, the city argued that Kings Autoshow, Kings Autoshow II, and Grand Auto Group had misled customers with surprise dealer fees and bait-and-switch pricing. The groups settled the suit, agreeing to pay nearly $800,000 in restitution and stop:
Advertising "guaranteed financing"
Advertising prices they don't honor
Adding dealer fees to advertised prices
Using manufacturer suggested retail prices they made up themselves
It's the second settlement New York City has reached with a dealership group this month. A pair of dealerships, Brooklyn Mitsubishi and Brooklyn Volkswagen, agreed to pay more than $300,000 in restitution to customers in a July 15 settlement.
Related: Buyer Beware – How to Avoid Dealer Markups
Feds Want Nationwide Rules
The moves are possible because New York has its own consumer protection laws protecting car shoppers.
The federal government has launched an effort to create similar protections nationwide. The Federal Trade Commission (FTC) recently released a draft set of rules that would prohibit bait-and-switch prices, "document fees," and other dealer practices that have triggered complaints in recent years.
The used car market has begun to settle, with prices declining for several months. But new car prices hit an all-time high in June.
That has increased the number of complaints flowing into the FTC.
The FTC is currently seeking public comments on its rules. The dealership industry has asked for more time to review them before they go into effect.
Shoppers, Automakers Both Alarmed
Americans have also taken matters into their own hands. This spring, a group of frustrated consumers launched markups.org, a crowdsourced website that tracks car dealer efforts to charge significant markups on the prices of new cars.
Automakers, for their part, are frustrated, too. With a few exceptions (notably Tesla), automakers don't set the prices for their cars. Dealerships are separate businesses that decide the actual price consumers pay.
Several automakers have launched efforts to rein their dealers in, including Ford, General Motors, Hyundai, Subaru, and Nissan.