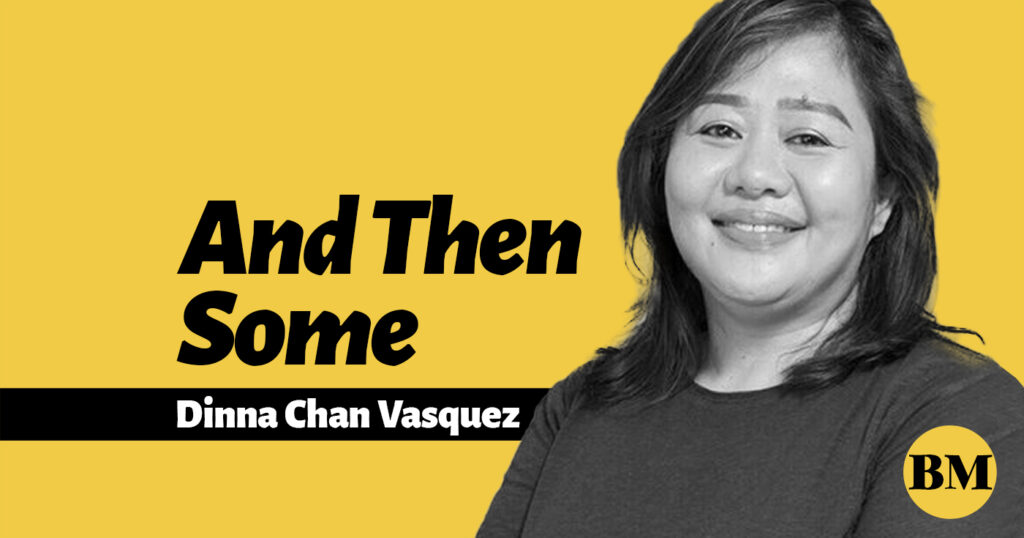 THIS is not the first time I am writing about how TikTok has changed the beauty landscape. Let's face it, the app dictates what's trendy not just in beauty but in everything else. The girls on TikTok, who are mostly very young and gorgeous, are the new "It Girls." TikTok is a very look-centric platform and these rich, youthful and beautiful girls will naturally shine in such an environment.
For the context of this story, we will talk about what beauty trends came from TikTok.
glossy lips
THANKS to TikTok, lip gloss is back but it's no longer the tacky lip gloss we know and dread. Fenty Beauty Gloss Bomb Universal Lip Luminizer, Dior Addict Lip Oil Glow and Kosas Lip Oil are only some of the new-generation lip glosses that make lips look juicy but don't feel sticky. My favorites are the Kosas Lip Oil and Nars Oil-Infused Lip Tint. What makes these new glosses different from those we had in the past, apart from being non-sticky, is that they're nourishing on the lips. They're kind of like lip balm but made extra. A lot of girls I know now go out with just gloss on their lips.
Cream contour and blush
THERE has never been more emphasis on contour and blush than now, and I am loving the new and newly discovered liquid and cream formulas that all the beauty content creators on TikTok are using. Among the popular ones on TikTok for contour are Charlotte Tilbury Hollywood Contour Wand (this is impossible to buy everywhere as it's always out of stock), Colourette Colourtint in Jordyn and Elf Putty Bronzer. As for blush, the TikTok-popular ones are BLK Airy Matte Tints, Rare Beauty Soft Pinch Liquid Blush and Charlotte Tilbury Beauty Light Wand in Pinkgasm (another CT product that's practically impossible to find).
I don't need to cover everything
CONCEALER (the most popular ones on TikTok are Issy & Co. Active Concealer, GRWM Cosmetics Radiance Tint and Kosas Revealer Concealer) is more popular than foundation because the current trend is just to cover areas that need coverage. Before TikTok, the trend was for full coverage makeup and this is still okay if you're attending events like weddings but for everyday, less is more and TikTok says it's okay to just wear concealer.
Charlotte Tilbury reigns supreme
IF I have mentioned the brand Charlotte Tilbury many times in this article, it's because many of their products are used by TikTok beauty content creators. I've been using CT products for years (my favorites are the bullet lipsticks) and I must say, they're really quite good. Among the most popular Charlotte Tilbury products on TikTok are the Airbrush Flawless Finish Setting Powder, Pillow Talk lipstick and Airbrush Flawless Finishing Spray. The products are so popular that when I visited Singapore, the Charlotte Tilbury counter in Sephora did not have any stocks of the products I mentioned.
Clean Girl makeup
ALL the trends mentioned above are part of the Clean Girl makeup trend, which is really no-makeup makeup but made more interesting by new textures and looks. The clean girl aesthetic is all about just slapping on some skin tint and applying mascara, brow product, blush (preferably pink), and lip gloss.
'Contouring' with lipstick
THIS sounds intimidating but it's really just using your lipstick or stick blush on your cheeks and nose and spreading or "contouring" it so it looks like a natural and fresh flush. Of all the beauty trends on TikTok, this is probably my favorite because it really gives your face a fresh look.
Your perfect lip color
THIS is a sound on TikTok that says you find your perfect lip color by lining your lips with your eyebrow pencil, applying blush to the center of your lips and topping this off with a gloss. I once jokingly said this only works on girls who are already naturally beautiful.
The Dyson Airwrap
NEVER before I have been so covetous of those who own the Dyson Airwrap than I have now. When I think of the products Dyson has gifted to many influencers all these years, I can only laugh because the real influencers are the real girls on TikTok who are moneyed enough to own a Dyson Airwrap and who have such beautiful hair. The Dyson Airwrap is a hair styling tool with different attachments that shape, volumize and smoothen hair.
Skin care and sunscreen reign supreme
DESPITE the proliferation of filters on TikTok, the general beauty direction on the app is that skin care is important. There is so much content about skin care and the importance of sunscreen use.