Celebrities are a global phenomenon. Everyone all around the world is glued to their lives. Although their lives can get a tad bit chaotic at times, being a celebrity does come with a few benefits. Unsurprisingly, they are one of the richest individuals on the planet. World-class athletes like Floyd Mayweather and Michael Jordan are at the forefront of these lists.
ADVERTISEMENT
Article continues below this ad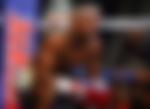 However, even the biggest sporting personalities in the world fall short of this world-renowned celebrity who is responsible for bringing iconic movies to life.
ADVERTISEMENT
Article continues below this ad
Star Wars creator overshadows Floyd Mayweather and Michael Jordan
The legendary boxer soared through his career, defeating everyone in his path. Mayweather amassed exorbitant amounts of money for his talent and showmanship in the ring. Moreover, the five-division champion has an estimated net worth of a whopping $1.2 billion. This makes him the richest boxer in the world.
Furthermore, NBA legend Michael Jordan is another athlete who has raised his net worth exponentially even after retiring from the sport. The six-time NBA winner has amassed a net worth of $2.2 billion, over a billion dollars more than Mayweather. However, one celebrity blows both athletes out of the park.
DIVE DEEPER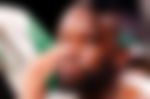 The creator of one of the biggest movie franchises in the world, Star Wars, George Lucas, is the richest celebrity on the planet. The writer and director has a staggering net worth of $8 billion. Even the combined net worth of Mayweather and Jordan falls $6 billion short of Lucas.
The biggest payday of Floyd Mayweather's career
ADVERTISEMENT
Article continues below this ad
The undefeated fighter has earned a whopping $1.1 billion through his fights. His biggest payday came in the last fight of his career against UFC fighter Conor McGregor in 2018, when he earned $300 million, making it the biggest payday in the history of sports.
Furthermore, Mayweather earned almost a similar amount for his fight against the Philippine legend, Manny Pacquiao in 2015. Mayweather earned $250 million as he defeated Pacquiao via decision.
ADVERTISEMENT
Article continues below this ad
WATCH THIS STORY: 5 Gervonta Davis Controversies That Will Never Be Forgotten
What do you think about Floyd Mayweather and Michael Jordan being much lower in net worth compared to George Lucas? Let us know in the comments below.