The countdown is on to my wedding – September! – and the preparations are in full swing. Final invoices are being paid – Toto, we're not dealing with Monopoly money anymore – my dress fits like a glove and my pre-wedding facials are in session. So begin my beauty preparations at large. My current dilemma? What nail design to opt for on the big day.
It's a conundrum that might not plague the majority, but as a beauty editor I'm feeling the pressure to bring my A-game. That and my bridal nail artist just happens to be the one and only Iram Shelton. A celebrity nail pro famed for tending to A-list cuticles, – her clients include Rosie Huntington-Whiteley and Addison Rae – Iram has risen to notoriety in recent years and become known for her innovative and endlessly wearable nail art, her modern take on a French manicure and her luxed-up approach to hand care – no signature Iram Shelton treatment is complete without ultra-nourishing products from the likes of Sisley, Byredo, Dior or Augustinus Bade. No really.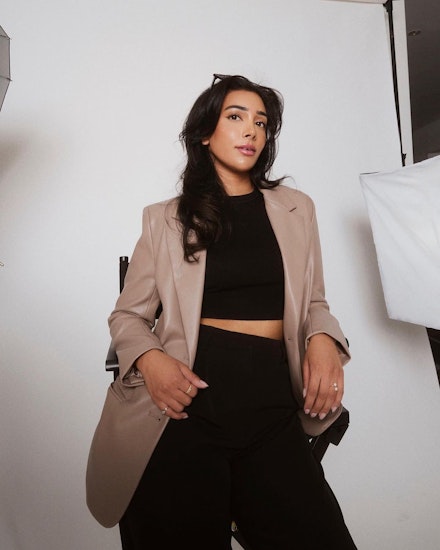 In short, it would be a travesty to book in time with this already legendary pro and ask for 'OPI Bubblebath please'. So what avenue to go down? I'm tempted by Iram's iconic French manicure, a glossy wash of blush-tinted gloss – Iram frequently blends two or three shades together to give her client an entirely bespoke color – or should I be considering something slightly more off-the-wall? Here's what's on the table so far:
The 5 Wedding Nail Designs I'm Considering Ahead Of The Big Day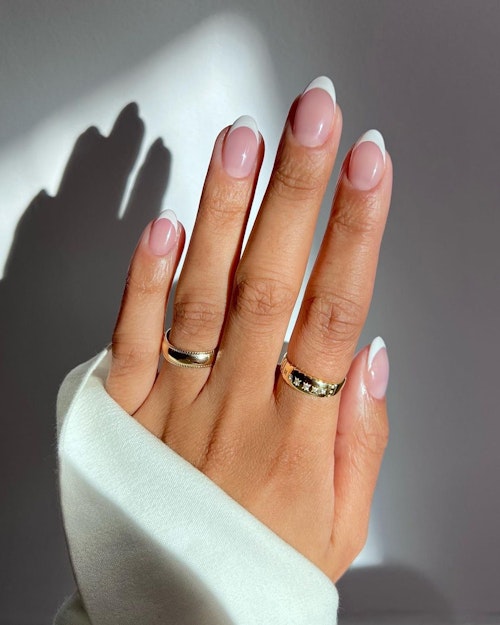 1 of 5
CREDIT: Iram Shelton
Possibly one of the most requested bridal nail looks – the classic French manicure – no longer screams noughties throwback. Nail artists of the moment like Iram Shelton and Harriet Westmoreland have brought the design bang up to date with twists on the stereotypical Tipp-Ex white tips and square nail shape. Iram's design above looks clean, polished, glossy and contemporary. The subtle sweep of white polish that extends down the sides of each nail gives the illusion of an elongated nail bed too.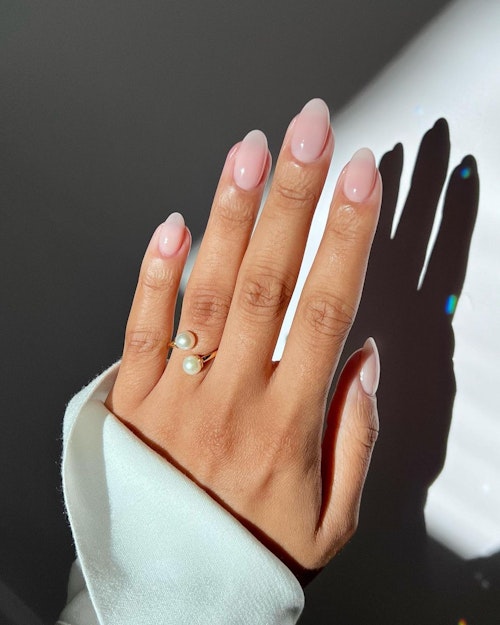 two of 5
CREDIT: Iram Shelton
I've dubbed this look rosé nails, a pale, sparkling blush that makes nails look healthy. It's my manicure of choice outside of bridal preparations, and I'm sorely tempted to stick with it, but should I be trying something different. This one's my golden oldie, a comfort blanket in the manicure arena, and you can't knock a failsafe on your wedding day.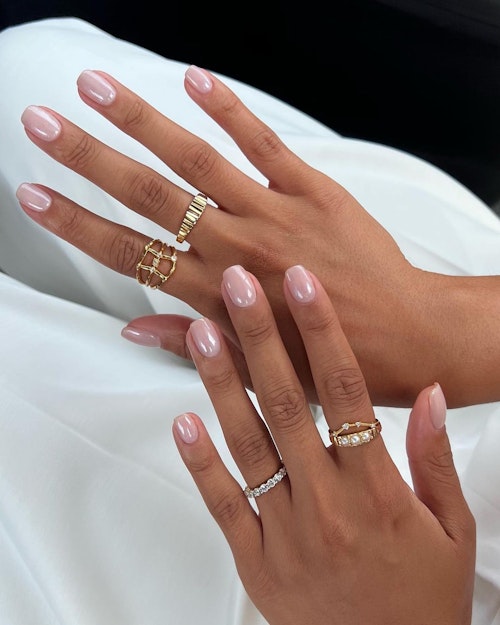 3 of 5
CREDIT: Iram Shelton
It's the manicure of the moment thanks to Hailey Bieber, and one that's well suited to a bridal look. Soft, subtle and yet suitably special, this glistening manicure would set that exchanging of the rings moment off to a tee. Again, a solid contender, especially considering Iram's obvious prowess (see above).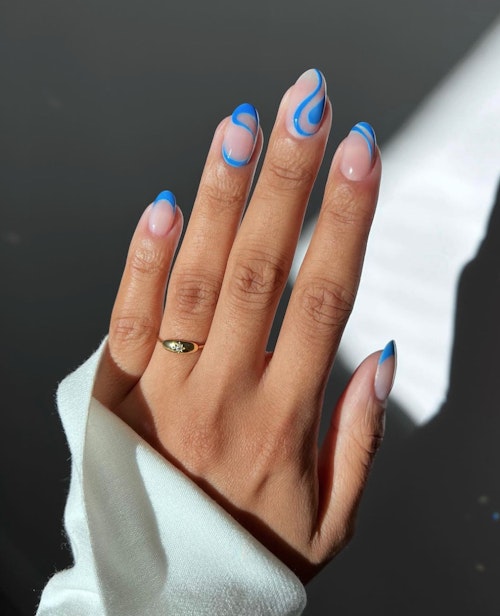 4 of 5
CREDIT: Iram Shelton
I haven't hit on my 'something blue' yet, and I'm dabbling with the idea of ​​some cobalt blue nail art. I'm head over heels for these eye-catching swirls, a design that doesn't require whole-hearted commitment to an all-over electric blue mani, but will I be sick of the look by the time I'm mid-way through my honeymoon? Remember, I'm a nude nails girl by default.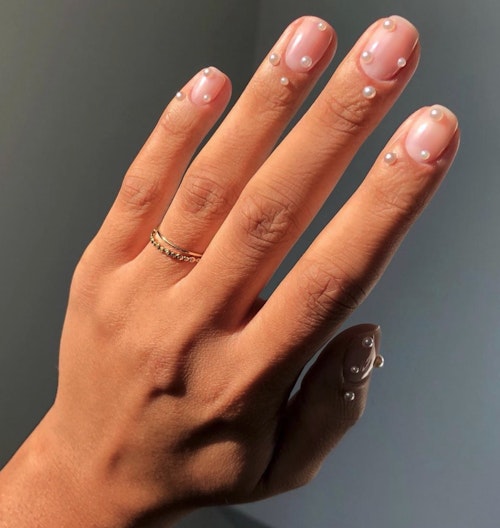 5 of 5
CREDIT: Iram Shelton
Hear me out. I'm not suggesting I wear a carbon copy of Iram's bona fide work of art above, but a little pearl nail art could be fun, and decidedly unique surely. That said, will the pearls last the length of my honeymoon?